One of the things I pride myself on more than anything is my personal hygiene, particularly concerning my skin and how I choose to smell. I love smelling good and I love when others notice it too. It's just a thing for me, you know? Because how awesome a feeling is it to have someone compliment you on how good you smell today, not to say you smell any different any other day, but isn't it an amazing feeling when they actually recognize it?! I think so, too.
Not to sound narcissistic at all, but I've received a lot of compliments on the scents and fragrances I've worn over the years. So I thought it'd be fun to share some of my choices with you all. And just so you know, I am all about affordable spending and there is absolutely no shame in my game about catching a deal, so all the listed products are under $20 and worth every penny. I'm warning you now, ladies (and gents), these five products may drive your man to go even crazier over you:
This was the first product I used by LUSH this year, and let me tell you, it's a definite keeper. This bar has a heavenly blend of black currant seed, bergamot and macadamia nut oils in addition to the charcoal and pumice that work together as a gentle exfoliate on the skin. I love this product so much, and the scent it leaves on your skin is super powerful to the point that it's almost mouth-watering, something your man will most certainly appreciate. Also, don't worry about them melting on you! They keep well at room temp, but cool places work best of course.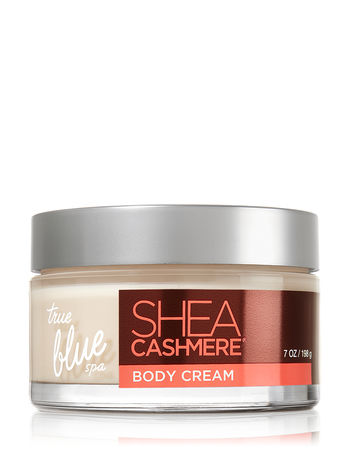 I've always been a fan of Bath and Body Works, and much of what I have in my skincare arsenal is thanks to this brand. I discovered this product during the time I spent working at, of all places, an amusement park. A friend and I frequented one of the locations in Ohio and we came across this deliciously-smelling shea butter based body cream. And OMG, it applied so silkily on my skin and that Tahitian vanilla scent is so out of this world I couldn't resist buying it then and there. Though it is the priciest item on my list, ladies (and gents) I am telling you, IT IS SO WORTH IT! Use this stuff tonight and your man will be begging for you every single night. I promise.
I first tried LUSH's solid perfumes about two years ago, my first experience was with their "Karma" brand (which I still have by the way), and back then it came in a little push tube. However the brand has since marketed them in mini containers the size of old Carmex containers which I'm not sure reduced or increased the amount you get out of each use. However, like most of their products, a little bit of this stuff goes a very long way and the scent it leaves on the skin is breathtaking. They've since added new additions to their perfume collection, yet if you don't happen be within close, or reasonable proximity to a LUSH store I can assure you that it's worth the drive or online purchase. Vanillary is extremely delectable but close seconds would most certainly be Imogen Rose and Lust (my current muse).
I never really shopped at The Body Shop that often whenever I was out and about looking for new scents to wear. I'm not quite sure what was wrong with me back then, but I'm totally in my right mind now. The Body Shop has a wonderful selection of body mists and I just happened to stop through a few times on my days off from work a few weeks ago, and I came across this one. I think I'm a little addicted to the smell of roses, you guys. But this body mist is so tantalizing that I know your man will go nuts once he gets a whiff of what you're wearing. Though it is another pricey item on this list, mine has lasted for almost two years and honestly you'll only need a few spritzes of this light and airy mist to keep your skin smelling wonderful for hours on end throughout the day.
If you happen to follow me on Instagram already, you'll know about my recent addiction to Shea Moisture's line of bar soaps. I have them all, but am currently using their Superfruit Complex bar soap which melds mango butter with acai, goji berry and raspberry extracts to create a refreshing wash for the skin. All their soaps are so rich and creamy and so fragrant that your man honestly won't know what hit 'em once you climb into bed with him. Their soaps are made from all natural butters and oils and a whole line of natural to organic ingredients that do well to keep your skin in tip-top shape. I purchased mine from Ulta, but I've also noticed them, though in smaller varieties, in the bath and body aisle at Meijer as well.
What is your go-to skincare product that always leaves you smelling good?
Join the Discussion:
comments so far. Add yours!