I'm sharing #Advil in my life as part of an Advil® sponsored series for Socialstars™ #ad #FastAdvilFanatics
I have never been a morning person and always prefer staying up later to waking up early and getting a fast start on the day. I was told before I had children that my sleeping schedule would change as soon as they entered my life because babies and younger children don't like to sleep in – but it didn't immediately become an issue for me.
When my children were young, I was thankful to be a stay at home parent so that I could really heed the "sleep when they sleep" advice. But, over the past few months responsibilities have shifted and I'm feeling the lack of sleep so much more than I had before.
As a working parent, and one who works from the home office, I have really long days and nights too. I understand sleep deprivation (I did survive three children under 3 years old after all) but now that I am working 50+ hours a week, have kids in full-time public school plus a toddler who keeps me on my toes – my lack of sleep can really be out of control some nights.
I don't know about you, but when I've been up too late working on the computer with its bright screen, then wake up after less than five hours of sleep I am often greeted with a pounding headache. Nothing can stifle creativity and productivity quite like a headache and it was a real issue for me.
Until I discovered Advil® Liqui-Gels.
Those early morning headaches used to linger long after I downed a room-temp coffee and drank a couple glasses of water. Thankfully, the fatigue head pounding didn't happen each morning, but when it was present and I was trying to work at the computer or have fun with the kids it but a real damper on my day.
But the best things about the Advil® Liqui-Gels is when I take 1-2 gel caps to get rid of the pain, it does – and does so quickly. Whether my headache is due to muscle tension from typing at my keyboard way too late, sore eyes from the bright computer screen or just a result of not enough sleep, the fast-acting relief makes a huge difference in my day.
I have made it a goal of mine this year to really try and align my goals and go for what I am hoping to accomplish without letting things hold me back. It means I am under more stress and I try to keep many different projects up in the air and still keep tabs on what my kids need, which isn't always easy.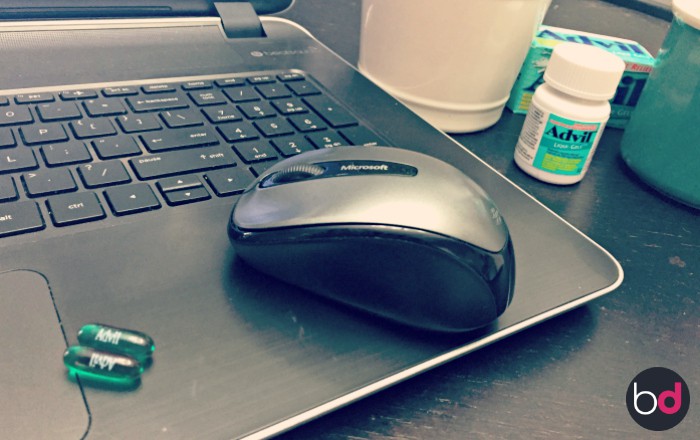 Instead of my morning dragging on as I try to find a moment extra to sleep or hope for caffeine to work another miracle, I can get a real jump start on work – which means less chaos and crazy. Being able to pull something out that I know will work when something like a stress headache is standing in the way of helping my accomplish my goals is exactly what I need to make all my dreams come true this year.
Join the Discussion:
comments so far. Add yours!