Sponsored: byDevan.com did some acts of kindness with Kleenex® Brand products as part of a sponsored conversation for Socialstars #KleenexCare. All writing, text, and opinions belong to author
If you haven't been hit with a cold or flu this season yet, chances are someone you know has been — and your chance is probably coming soon. Flu season is in full swing and this year it seems to be hitting everyone I love and well, myself included. I don't know if it's a particularly harsh year for catching the sniffles, body aches, and fever, but I do know that the flu doesn't feel good when anyone gets it.
When I was young, still living at home and caught the flu, my mom did the best job taking care of me. She'd make me a cup of warm soup, crackers, and always made sure I had all the things around me that made me feel better. I took warm epsom baths, had plenty of Kleenex® Brand tissues to wipe my nose, and she'd bring me cough drops, and cold medicine to keep the aches and fever at bay.
Now that I am a mom an during flu season, I'm responsible for taking care of my own kids, I can really appreciate more just how much that special care my mom gave when I was a kid went a long way in making me feel better. So, when my mom caught the flu, it was no question for me that it would be my turn to take care of her — so I did.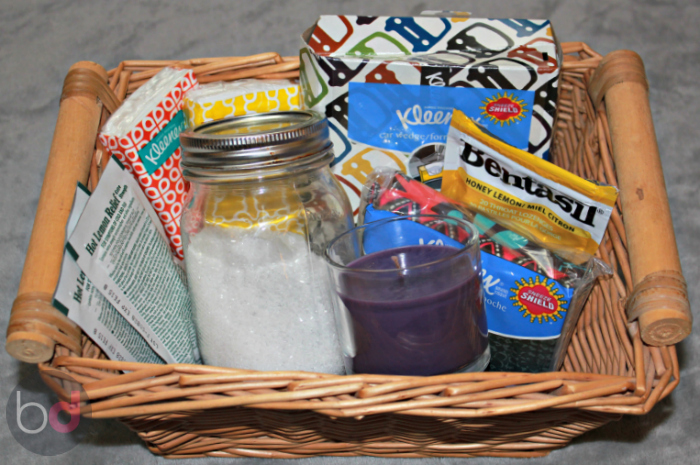 My mom caught the flu and I new that with the help of Kleenex Brand, I could do a small act to show how much I care and so I surprised her with a gift basket filled with soft Kleenex Brand tissues, Epsom salts, cough drops, cold medicine, and a relaxing lavender scented candle. It was all the same things that would make me feel better when I was young and since I learned how to care for my own kids through how she cared for me, it seemed fitting.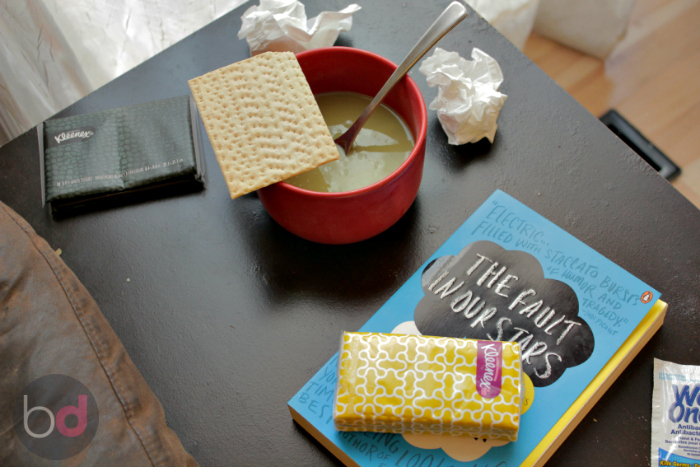 For my mom, I also decided to invite her over to my place where I could take care of her so I made a comfortable place for her, made her some warm soup, and gave her a few of my favorite books to read while she passed the flu away.
If you know someone who is under the weather this season, show you care with a random act of kindness and join the "Share the Kleenex Care" movement and share with the hashtag #KleenexCare. It's easy to do and can be as simple as handing a passing stranger a new pack of Kleenex Brand tissues after they sneeze or sending extra Kleenex Brand tissue to school with your kids — and it will make a huge difference this ugly flu season.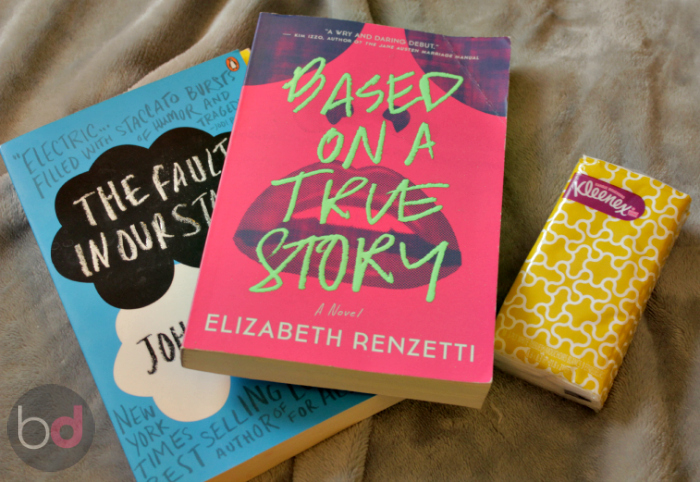 Photo credits: Devan McGuinness
What are some of your favorite comfort things to have on hand when you're not feeling well? Share in the comments!
Join the Discussion:
comments so far. Add yours!