This is a sponsored post for Socialstars sharing some great gluten free snacks with Goldfish Puffs #GoldfishTales
When we first started homeschooling I had so many "what if's" running through my mind. Because it was all new to me and I had no professional experience in education, I worried about our decision.
What if I messed it all up?
What if the kids grew up wishing they weren't homeschooled?
What if I couldn't help them stay focused?
Our decision to homeschool wasn't done lightly and my husband and I knew, ultimately, it was the right decision made with the best of intentions. I knew that I just needed to dive in, give it my best shot and that I would learn along the way. We thought that would be a good lesson for the kids in itself: even if you're afraid or you're unsure, give it your best shot and try your hardest.
And that's what I've been doing for the past year and a half. Homeschooling my three older kids has been an enjoyable experience for all of us and I've learned some great tricks along the way to help us all get our work done and have some fun as well.
One of my biggest worries going into this adventure was finding ways to help the kids stay focused, when there are so many distractions at home. After trying out different ways to keep their attention on their work, one of the best things that work for my kids is to offer a snack while they're working away. It's not something they were able to do at public school, but it's one of the best tricks I have as a parent-teacher to help get them through a tedious lesson.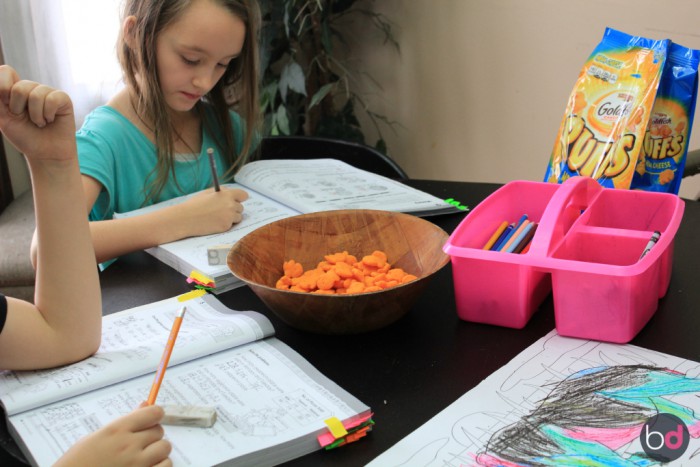 I'm always on the hunt for new gluten free kids snacks that my kids will love.  I've recently discovered Goldfish® Puffs and they're perfect! They are a great size for snacking and working at the same time and the big, bold flavor is perfect for older children.
Goldfish Puffs have quickly become a favorite snack for my kids whether they're struggling to get through school work or just sitting down watching a movie. I love that they're gluten-free and you can't deny they're just fun to eat.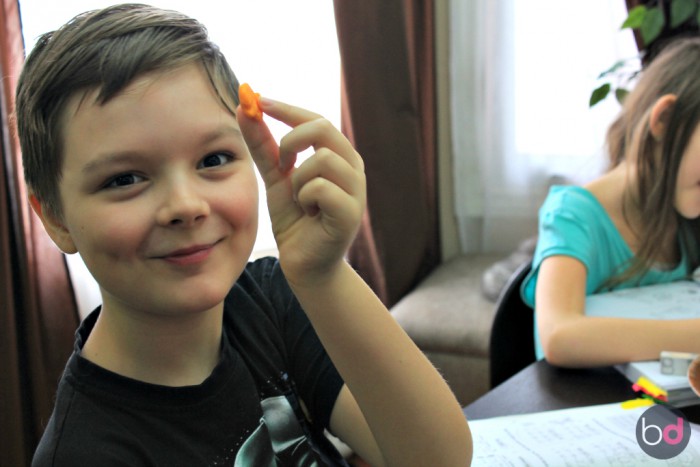 If your family is a fan of Goldfish crackers, give the Goldfish Puffs a try and you'll fall in love too. For more information, visit GoldfishSmiles.com and participate in the Goldfish Tales promotion for your chance to win an awesome trip to the U.S. location of your choosing and create more Goldfish tales!
Join the Discussion:
comments so far. Add yours!