Green Cleaning Tips For Every Room In Your Home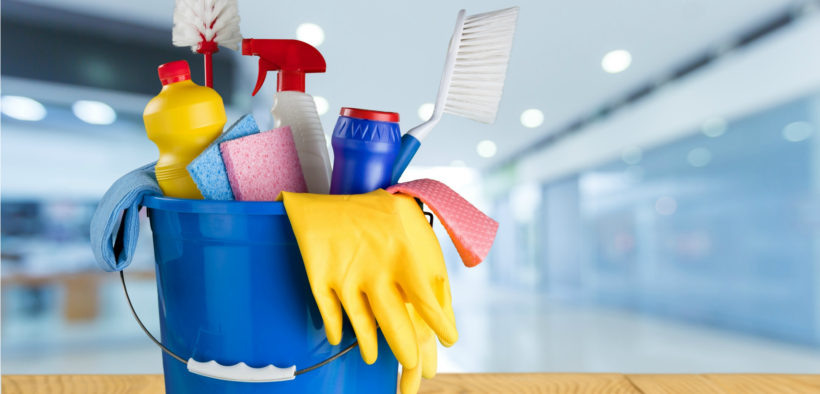 Are you a clean freak like me?  Do you love the smell of a clean house?  I'm sure most people want their house to shine from top to bottom–even better if it's 'green' and chemical free!  It's so much safer and better to stock your kitchen cleaning supplies full of natural and green items. Not only do you have to worry less about the kids getting their hands on them, but there aren't any harsh smells to go along with the chemicals. Perfect for the home that wants to smell really fresh or if you have someone with asthma in the home.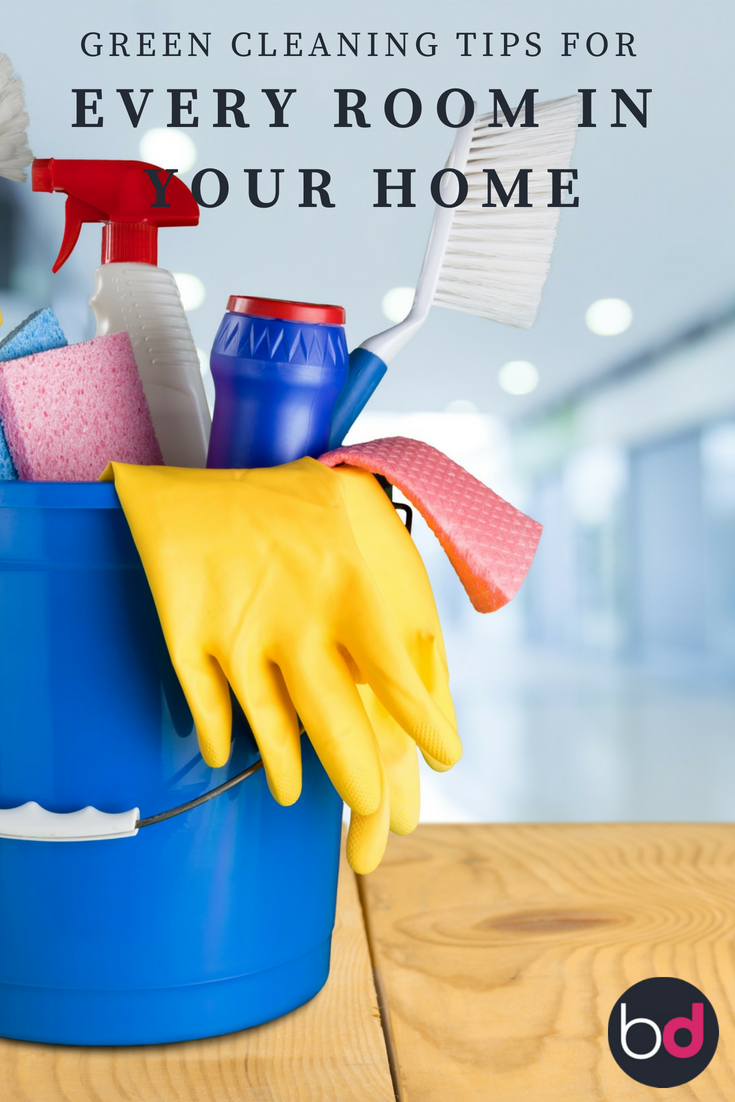 Here are some green cleaning tips for each room of your home:
Kitchen:
Fill a microwave safe container with vinegar and set it in your microwave for a few minutes. Wipe your microwave down with a clean rag.
Cut the grease and clean your floors with this solution:

1⁄4 cup white vinegar
1 tablespoon liquid dish soap
1⁄4 cup washing soda
2 gallons tap water, very warm

Clean your stove top with baking soda and water.
Clean the inside of your oven with vinegar and baking soda.
After cleaning your coffee pot with white vinegar (add one cup of vinegar and enough water to fill the pot and let it run through a coffee-making cycle), put baking soda in your sink drain and then pour vinegar in and quickly put the stoppers in. It will bubble and foam and eat away at grease and food deposits.
Bathroom:
Tub Scrub: Here's a nontoxic but effective way to clean your tub: Add one teaspoon of liquid soap and several drops of an antibacterial essential oil (such as tea tree, eucalyptus, rosemary, or peppermint) to one cup of baking soda. Add just enough water to form a paste, and use it with a sponge or brush to scour bathtub surfaces.
Tub Cleaner: vinegar and dish soap, no scrubbing! Heat 1/2C white vinegar in microwave for 90 sec, pour into spray bottle. Add 1/2C BLUE Dawn dish soap. Shake gently to mix. Spray on surface, let it sit 1-2 hours. Just wipe it away then rinse with water. Should also take soap scum off shower doors
Unclog your drains with a vinegar and baking soda mix. 1:1 ratio will do the trick; just like your 8th grade science experiment this green cleaning method will 'blow up' your sink drain.

Clean your toilet without scrubbing: Sprinkle a cup of baking soda into the toilet bowl. Let it sit an hour before flushing.

Clean the grout in between your tile by mix baking soda and hydrogen peroxide into a paste, and scrub the grout with the paste and an old toothbrush.

If you're lucky to have a jetted jacuzzi tub try this mixture to clean out the jets! To clean smelly jets in jacuzzi tubs…fill bath to a few inches above the jets, pour in 1-2 cups of baking soda and let it run for about 10 minutes. Drain the cruddy water, refill tub with warm water and run jets for another 10 minutes.
Laundry:
Say goodbye to yellow armpit stains using Dawn dish detergent and hydrogen peroxide.
Clean the inside of your washing machine with vinegar and a hot water rinse.  Use a dirty towel (one ready to be washed) to wipe down the top of the drum and agitator (if you have one).
General:
Dusting homemade furniture dusting spray
Vomit cleaner (gross but necessary) from How to Clean Things.com

Grab a mixing bowl, pour 2 cups of warm (not hot) water in it, and stir in 1 tbsp of table salt. Once the salt is dissolved, mix in ½ cup of white vinegar, 1 tbsp clear dish or laundry detergent, and 2 tbsp rubbing alcohol. This isn't an exact science, so just estimate. Now grab a clean kitchen sponge, dip it in your vomit cleaner, and press it into the vomit. Do this several times so there is cleaner all over the stain. Grab a new old towel and blot just like before. This will be repeated, also like before, as often as necessary until no more vomit is being transferred to the towel. Each time you blot with the towel, you will be removing vomit. Have an extra towel or two on hand.
Odor control with baking soda!

Homemade, natural carpet cleaner–get tough stains out!
Remove marks and crayon from walls with baking soda: on a damp sponge sprinkle some baking soda and simply scrub the wall clean.
Keep kitchen and bathroom trash cans fresh-smelling by adding a sprinkle of Baking Soda regularly as you add to the container.  Baking soda is a natural deodorizer/odor absorber this trick will work anywhere!
Corn Meal Zaps Greasy Carpet Stains – Sprinkle it with a li­ttle cornmeal and allow it to sit for five minutes. Next, sponge the area with vinegar and water.
Vinegar is your friend, the 5% acetic acid kills the bacteria and germs in your house, so not only is it a green cleaning agent it's a disinfectant and safer than bleach.
When it doubt, vinegar and/or baking soda will get it out!
Do you have any green cleaning tips? I'd love you to share in the comments.  For more tips and cleaning ideas follow my "Clean Freak Pinterest board" or "Au Natural Pinterest Board"!
Join the Discussion:
comments so far. Add yours!