Whether you're trying to get pregnant or you are worried that you are pregnant wondering how soon should you take a pregnancy test can clog up your mind. You want to make sure that you are testing within a range where the test will read accurate. The worst when you take it too early and then you have to wonder if that negative was really negative. Or if you just took the pregnancy test too soon. Figuring it out is a little bit of science, and it does vary from person to person to some degree.
But there is an answer to how soon should you take a pregnancy test.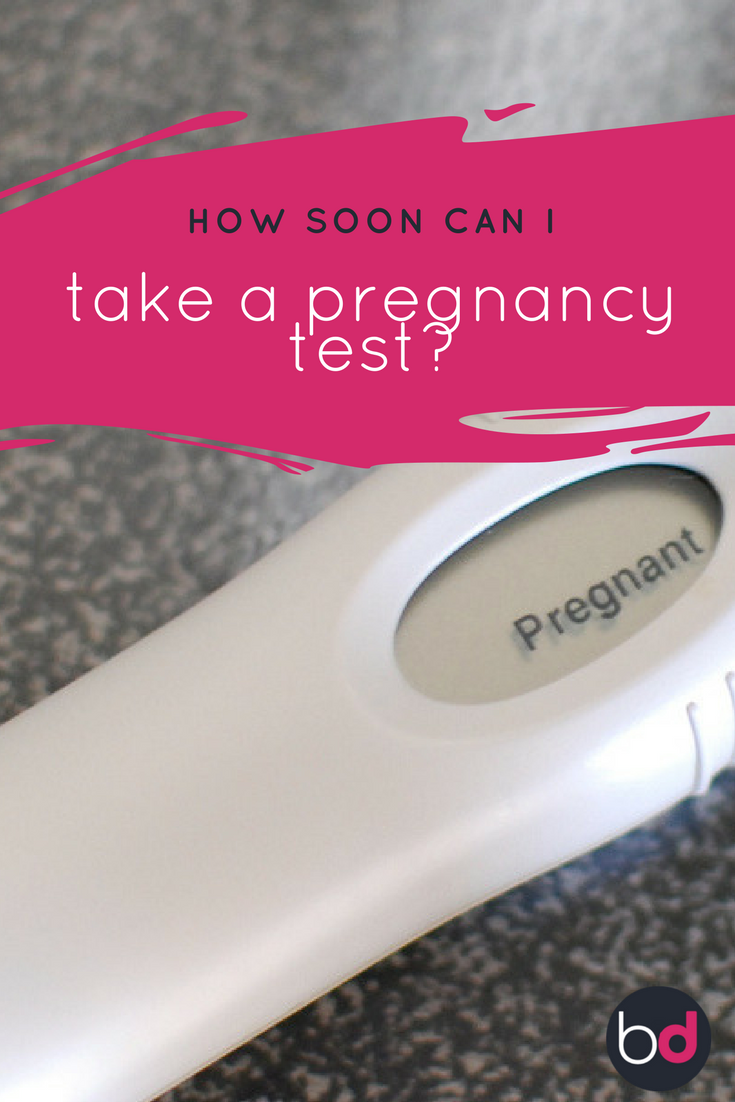 Figuring out how soon you should take a pregnancy test comes down to when your last period was. Working on averages, the average cycle is 28 days from the first day of your period to the last day before your period starts again. But, this is just the average, it's different for many women and can sway from 26 days up through 38 and beyond. Knowing when your period is due can help narrow down when you should take a pregnancy test if you're not tracking things like cycle length, ovulation time, luteal phase, etc.
If you are tracking all those details, you can narrow down even more when you should take a pregnancy test.
The amount of time from when you ovulated (which most of us don't know unless we're actively trying to conceive and tracking that) to when your next period is due varies from each person.
This phase, called the luteal phase, is approximately 12-16 days for a woman, though under or over that time can happen, too.This phase is the "two week wait" if you've ever heard a woman refer to that time if they're trying to conceive. It's a hell wait if you've been trying to get that positive pregnancy test.
When your luteal phase has passed and your period is still not showing up, that's when you can take a pregnancy test. Or if you're not tracking that stuff, on average you can take a pregnancy test the first day your period is late. As in the day after it was due to arrive.
And always make sure to test first thing in the morning with what people on trying to conceive forums call FMU or first morning urine. Basically pee on the stick before anything else. This will give you the highest concentration of hCG, which is what the pregnancy test is looking for.
If your period is still late and your test was negative, don't fret. Just take the test again in two days and breathe.
Did your pregnancy test show up positive way early or way late? How soon should you take a pregnancy test? Let us know in the comments.
Join the Discussion:
comments so far. Add yours!