byDevan is a new force in media: a lifestyle, fashion, wellness, food, site for men and women, driven by a collection of enthusiastic contributors who love to deliver high-quality information and entertainment. What we have in common with each other and our readers is we want the best out of life, but don't want to sacrifice our time for it.
We always hear "I'd love to do that if only I had the time", but we believe that all those wishes can come true and you don't need to let your busy schedule stop you. byDevan.com strives to deliver high-quality information and entertainment about gluten-free recipes, parenting, love, technology, beauty and style, and our tips and tricks to making life easier and more fun. It's time for exceptional.
About Devan McGuinness: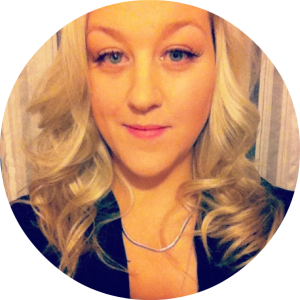 Devan McGuinness is the editor-in-chief and founder of byDevan.com. Previously blogging at AccustomedChaos.com, Devan branched out to start byDevan.com — a resource for busy people who still want time for exceptional. She has been married to her high-school sweetheart for 10 years and they are parents to 4 children, who they home school. Diagnosed with celiac disease and casein intolerance, the allergy-friendly recipes on byDevan are real meals she and her family actually eat at home.
Devan is the founder of the online resource Unspoken Grief, which is dedicated to breaking the silence of perinatal grief for those directly and indirectly affected by miscarriage, stillbirth, and neonatal death. Using her own experience of surviving 12 miscarriages, Devan has been actively supporting and encouraging others who are wading through the challenges associated with perinatal and neonatal loss. Winner of the 2012 Bloganthropy Award,  named one of Babble's "25 bloggers who are changing the world," and essays published on child loss, Devan strives to bring awareness to the important issues of perinatal grief. Devan is also a freelance writer, contributing regularly to places like Disney's Babble.com, Everyday Family, WhatToExpect.com, The Huffington Post, and more. To learn more about Devan, visit DevanMcGuinness.com or LinkedIn.
Meet Our Contributors:
[go_portfolio id="contributors"]
Still want to know more? Contact us!